Air New Zealand has poked fun at Prince Harry and Meghan Markle on social media after the Duke of Sussex dismissed claims made in his new memoir "Spare".
In the best-selling book, the 38-year-old recalled that Markle had booked a first-class Air New Zealand ticket from Mexico to the United Kingdom for her father Thomas Markle in 2018.
However, a representative for the airline told the New Zealand Herald that the flights had never operated between Mexico and the UK and did not offer first class tickets. The airline later mocked the couple on its official Twitter page.
"Introducing #SussexClass. Apparently coming soon," the company wrote on Friday, adding emojis of a crown and eyes.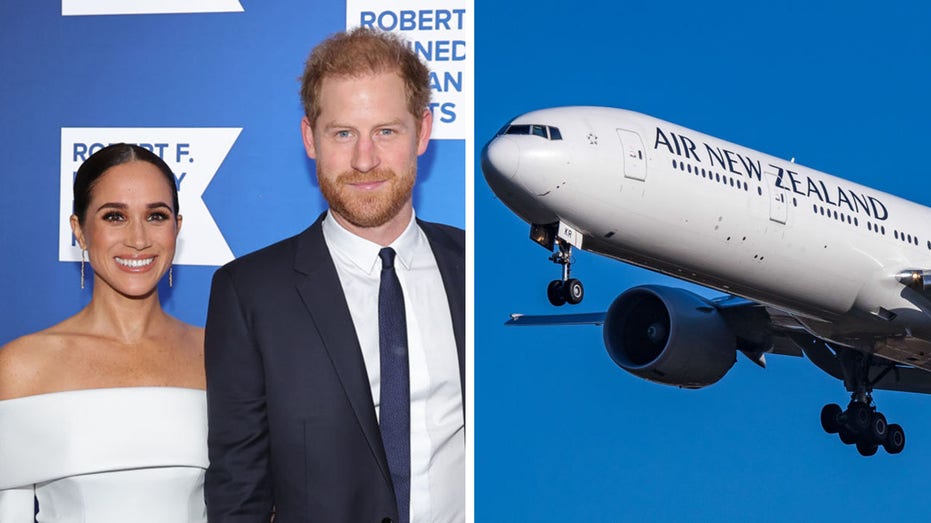 In "Spare," Harry wrote that he and his wife urged their father to leave Mexico and fly to the UK to avoid media harassment after Thomas was caught posing for paparazzi photos ahead of the couple's 2018 royal wedding.
Prince Harry, Meghan Markle's docuseries book publisher 'concerned' will hit sales of memoir: royal expert
"We told him, leave Mexico now: a whole new level of torture is about to be rained down on you, so come to Britain. Now," the Duke of Sussex wrote.
An airline spokesperson responded to the claims on Thursday, telling the New Zealand Herald, "We have never had flights between Mexico and the UK. We only have Business Premier."
Twitter users had a mixed reaction to Air New Zealand's tweet in replies, with some praising the cheeky response.
"Another of Harold's many lies… busted," one social media user wrote. "Brilliant!" Another chimed in, adding three heart emojis.
"Love the personality of Air New Zealand," added one user.
However, others slammed the airline for the joke.
"How unprofessional," said one commenter.
"Bad form air nz," agreed another. "One of the social media team was clearly not a Harry fan and thought the whole customer base would find it funny."
"Wow, I had a good impression of Air New Zealand until I saw this. Amazingly bland. Gross," said another Twitter user.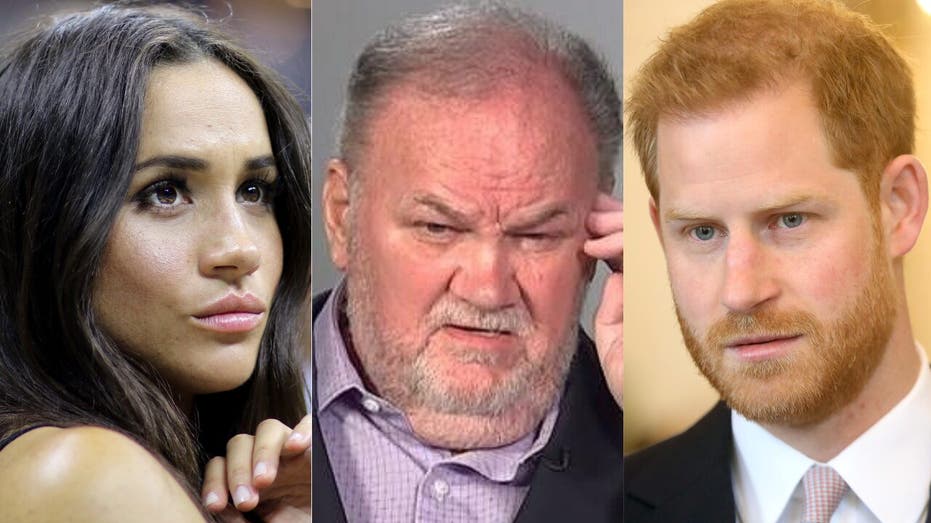 Some have defended Harry's account, arguing that Markle could have bought a ticket that included a layover in Los Angeles or a separate flight to LAX.
Since "Spare" was published on January 10, some readers have pointed out other inconsistencies in the book.
In his memoir, Harry referred to King Henry VI, who founded his alma mater Eton College, as his "grandfather".
However, historians and social media users have pointed out that Edward, the only son of King Henry VI of Westminster, died childless at the Battle of Tewkesbury at the age of 17.
Harry also wrote that he was at Eton when his grandmother Queen Elizabeth died in March 2002. According to GB News, Harry was on a ski trip in Switzerland at the time. The Queen Mother passed away.
Harry was photographed returning to the UK the day after his death, according to the outlet.
Additionally, Harry shared that he received an Xbox for his 13th birthday in September 1997. He wrote that the gift was from his mother, Princess Diana, and was given to him by his aunt, Lady Sarah McCorquodale, after Diana died in a car accident in August 1997.
Social media users were quick to point out that the Xbox gaming console was not released in the US until November 2001 and was first released in Europe and Australia in March 2002.
Representatives for Harry, Markle and Penguin Random House did not immediately respond to Fox Business' request for comment.
Behind "Spare" is Pulitzer Prize-winning ghostwriter JR. Moeringer appeared to defend the memoir's inaccuracies with a tweet in which she posted a quote from Mary Carr.
Get Fox Business by clicking here
"The line between memory and fact is blurred, between interpretation and fact. Those kinds of careless mistakes are up the wazoo," the quote reads.
After its highly anticipated release, the explosive Tell-All broke its publisher's record, selling 1.4 million copies on its first day of publication.
Click here to read more on Fox Business
"Penguin Random House today announced the English-language version of SPARE, the memoir of Prince Harry, Duke of Sussex, has sold more than 1,430,000 million units across all formats and editions in the United States, Canada and the UK. As of publication, Tuesday, January 10, 2023," People magazine said in a statement from Penguin Random House. says
"SPARE's first full day of sales represents the largest first-day sales of any nonfiction book ever published by Penguin Random House, the world's largest trade publisher."